AC JOHNSTON HAS A SUCCESSFUL HISTORY OF
OWNING AND OPERATING BUSINESSES SINCE 1892.
Our founding family has owned and operated more than 50 businesses, whose impact can be seen throughout our region.
AC Johnston's legacy is showcased in its operations over the company's history, which included heavy civil and rail construction, waste management and real estate leasing and development.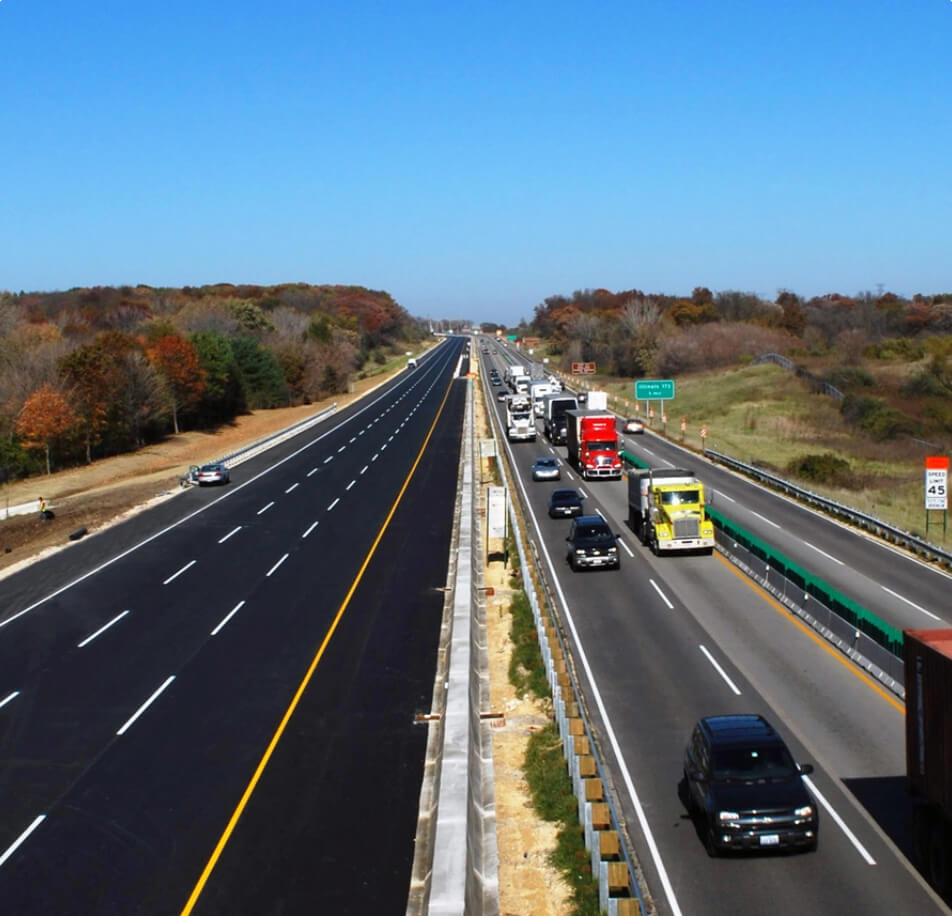 CONSTRUCTION
Our earliest roots as A.C. Johnston & Son Coal Company founded by the Johnston family paved the way for the creation of the construction company. Parlaying expertise in coal, oil, and lumber supply into road construction, Johnston Roadbuilders was born in the 1930s. Bill Howard, a brother-in-law to the Johnston brothers, later helped form Rockford Blacktop Construction Company, located in Rockford, Illinois.
Rockford Blacktop Construction, which became William Charles Construction, diversified into acquiring quarries, developed a new modern asphalt plant, and worked on the new Illinois Tollway system and Chrysler Plant in Belvidere, Illinois. This work established the company as a premier road construction company. Over the next five decades, the company grew into one of the largest heavy civil construction and paving companies in Illinois.
Further growth was fueled by environmental services, electrical contracting, real estate development, and site excavation. As the company operations expanded, a new holding company, William Charles, Ltd., was formed. Over the years, the company's growth continued in rail general contracting, mass excavation, waste management, as well as sustainable energy projects.
William Charles Construction, including Ragnar Benson, was sold in 2018 and continues to operate under the same name as part of Infrastructure and Energy Alternatives, now a subsidiary of MasTec.
Following this sale, the family holding company changed its name from William Charles, Ltd. to AC Johnston Holdings.
RAIL
AC Johnston's influence in national infrastructure is felt through rail as well as roads. Ties between Ragnar Benson, a 90-year-old general contracting and construction management company in the Chicagoland area, and William Charles go back to the construction of the Chrysler Plant in Belvidere, Illinois in 1964 and then again for the construction of the Union Pacific Intermodal rail facility in Rochelle, Illinois in 2003. In 2005, William Charles acquired Ragnar Benson, expanding expertise into railroad related construction projects with large scale rail projects across the U.S.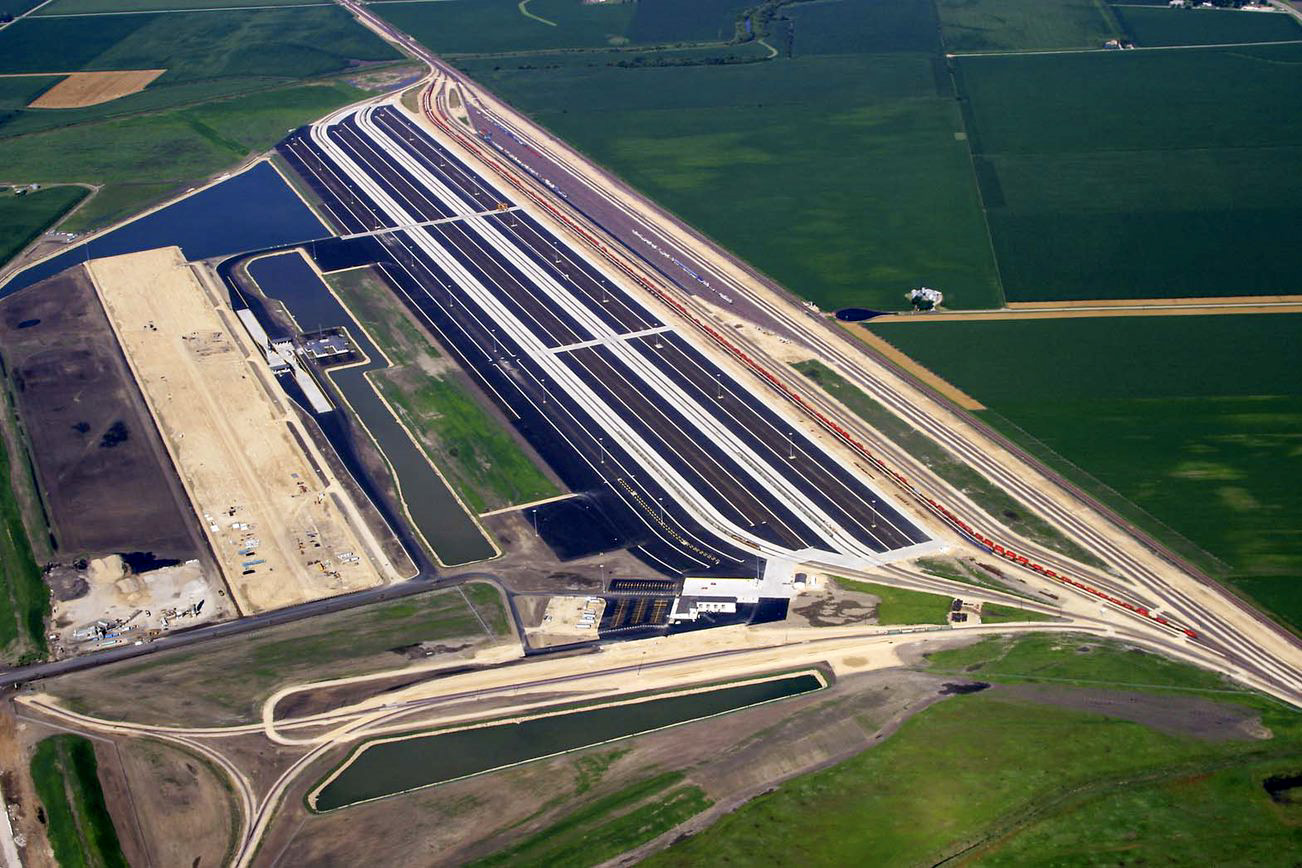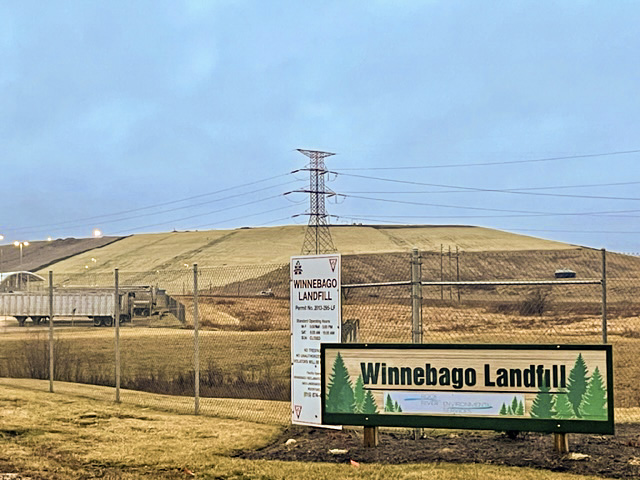 WASTE MANAGEMENT
Winnebago Reclamation Services Inc., an AC Johnston company, was an innovator in environmental waste management services. In the 1970s, the landfill owned and operated by the City of Rockford was overflowing and enhanced awareness of the need to protect the environment was taking shape. Rockford Blacktop Construction designed and constructed one of the nation's first lined landfills by lining a quarry in Rockford with hot mix pavement coated with sealer. The company was awarded one of the first landfill permits issued under new Environmental Protection Agency regulations.
The landfill operation evolved to become an integrated regional waste management business including a second landfill, two waste-to-energy facilities, and regional municipal waste collection and transfer stations. In the 1990s and 2000s, the company's growth continued with the acquisition of several hauling companies in Northern Illinois. The fleet included over 275 trucks that serviced more than 140,000 residential and 20,000 commercial customers in an 18-county area.
The waste management business was sold in 2011 to Waste Connections.
TODAY, AC JOHNSTON REMAINS A FAMILY-OWNED COMPANY INVESTING IN OPPORTUNITIES ALIGNED WITH OUR HISTORY AND MISSION.